Tutorial - Creating your own session in the Session Creator (Regular users)
Making your own session is easy and does not require that you are a certified user. If you would like to get started on creating a session, you should follow this simple step guide.
1. New User
The first thing you need is your own user. Users can be created by going here and clicking the button Are you New User?.
2. Locating the Session Creator
Locate the option called Facilitation Tools on the dashboard. As soon as you enter this menu will show the icon Session Creator as below image.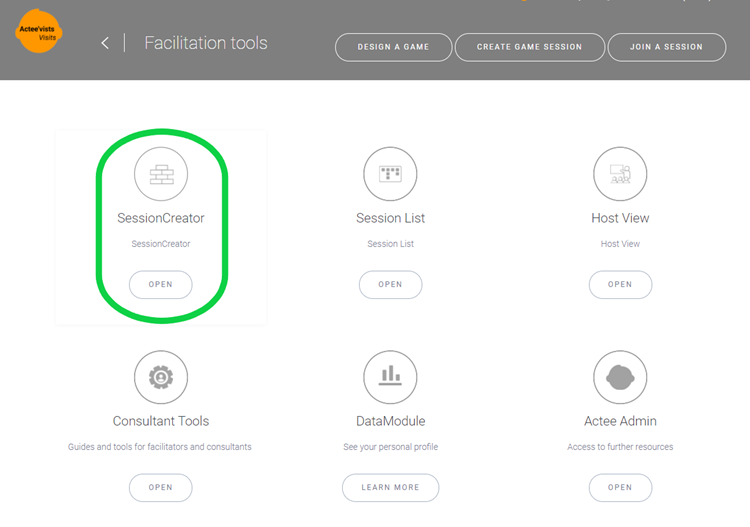 3. Session ID
Create a session ID. This ID acts both as the name of the session and as a password for your participants. The ID should be short but descriptive to avoid spelling errors and other mistakes.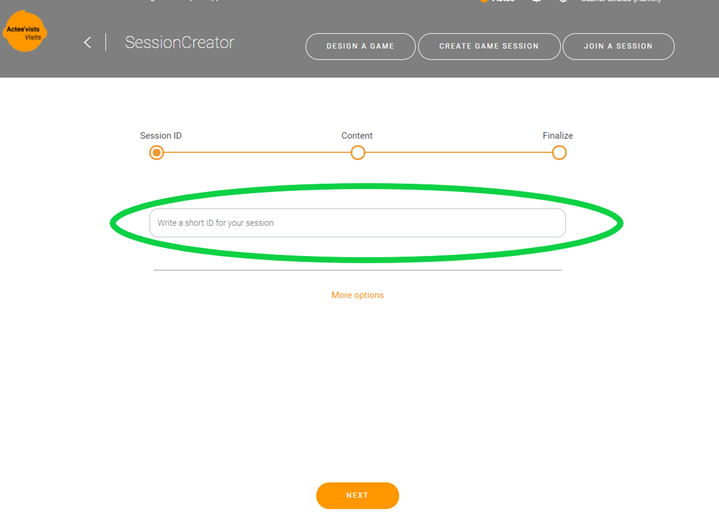 4. Session Content
Select the content you want for your session. You select a game by going through the options shown or using the search bar if you have a specific idea. If not, we encourage you to use the filter mode that allows you to navigate among the games of your interest.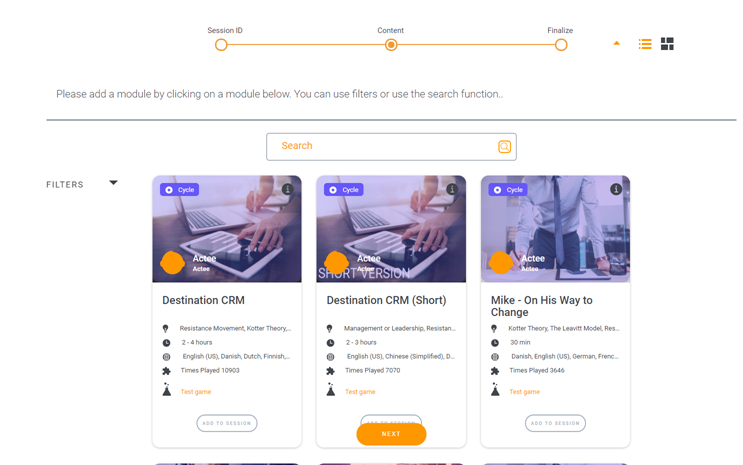 You will select and add a game. You can select a start date and time. Also, add a small description of what you will do with the game. Finally, select the game mode you want to play. Please check out one of the following links to know more about these modes:
Once you are satisfied with the contents of your session, you can move on. Please notice that your participants will only have access to the contents of the session itself for one month. Add more stuff to your session is free of charge!
5. Finalize
Please be aware to click on the button Finalize to finish creating the session. Before doing so, please check the data on your session is as required. Remember that after creating the session you will not be able to change the session ID, but you can add more games.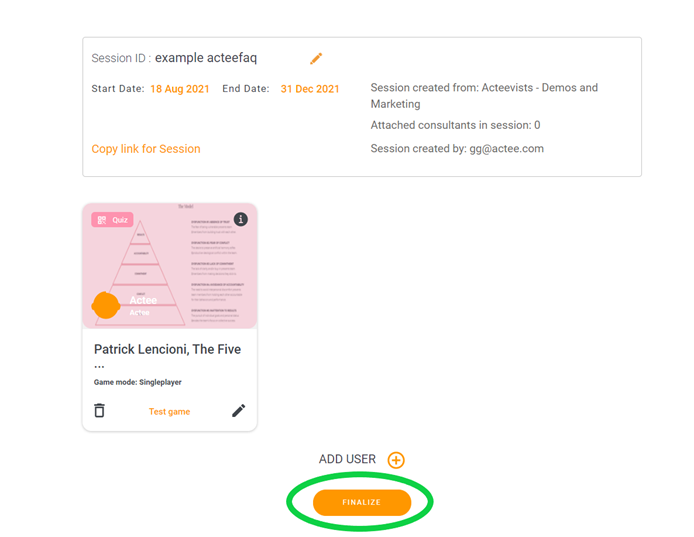 6. Payment
Finally, you will be taken to a payment page. Here you can decide if your sessions should be able to contain 20,30 and up to 50 people. Once payment has been finished, your session is ready for action!
You can reach us +4570707505 (call and WA) or write an email to info@actee.com if you are having any trouble.
Otherwise, good luck and have fun!