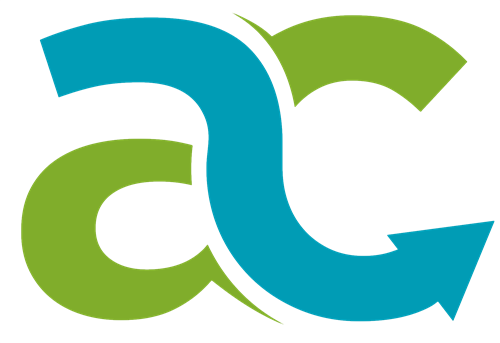 The Missing Link In Our Consultancy
Learn with simulation games – just like Avenir:
Test and try a free game here today.
AVENIR Consult has found its way into the heart of Actee, where they are taking advantage of exactly what the learning games and customized hubs are all about. The consultancy is situated in Augsburg, Bavaria and works all over Germany. Since Avenir Consult learned about the Actee Hub, things have evolved fast and the consultancy is both teachings, advising customers, and is having gaming sessions with the use of their own customized hub. We have talked with Oliver Mann, the owner of Avenir Consult, who has told a little about how he came to know the learning games in his consultancy, where they work by the slogan "Work in New Ways".
The First 'Meeting'
I remember that I once struggled to explain to a group of managers in a big IT development project that IT is not the only project they'll have to manage. These projects are also infrastructure projects and change projects. They were not aware of this fact and simply explaining and giving examples wasn't enough. Therefore, I searched for a tool, a game, or something that could help to clarify this learning and support a process to "see, feel & reflect" on what's really happening. With Actee and the ActeeChange simulation, the ActeeLeadership, and all the tools provided, it was like "winning a million in a lottery" as we Germans say. For my company, it was the missing link we always searched for, which supports our daily work for and with our customers.


The Benefit Of Our Own Customized Hub
We love and support the idea of owning a hub that enables us to share ideas, scenarios and documents with each other. We really see the benefit of having our own customized hub (which is really an easy step-by-step configuration right from the beginning), because this way we have more influence of the look and feel of our hub and the content we share with our customers. Furthermore, we enjoy the flexibility it is to be able to create customer-specific scenarios and e.g. do some marketing to get new potential customers on the platform/hub.

Creating Value with the Hub in the Consultancy
The best thing is simply to try out and play. For agile minded guys and girls, it is pretty normal to regularly meet at gatherings, share knowledge, learnings and give examples and even tools to the community. That's why we show the Actee Hub to our colleagues, we have gaming sessions on gatherings, and we actually started with our own roadshow and Open Expert Events in our region.

The reactions we get, when we bring Actee games to the 'table', e.g. the floorboard and explain a little bit, are always amazing: "Wow, that´s impressive and useful" - "Cool, that's the big picture." Reactions and feedback change, when we also start playing with the online, digital tools: "Awesome!" - "We need that" - "Never got so many insights. Never felt them like that."


About Avenir Consult
We're experts in implementing, improving and scaling agile processes for more than 10 years now. Besides our experiences with bigger transformations e.g. in E-Commerce, Banking, Insurance and the Energy-Sector our superpower is our flexibility to provide highly individual training and coaching for people and teams, reflecting the change phase they are in. All these development and change projects are complex, but we love to make it easy, simple and therefore valuable for our customers by using systemic, psychological and gamification approaches.