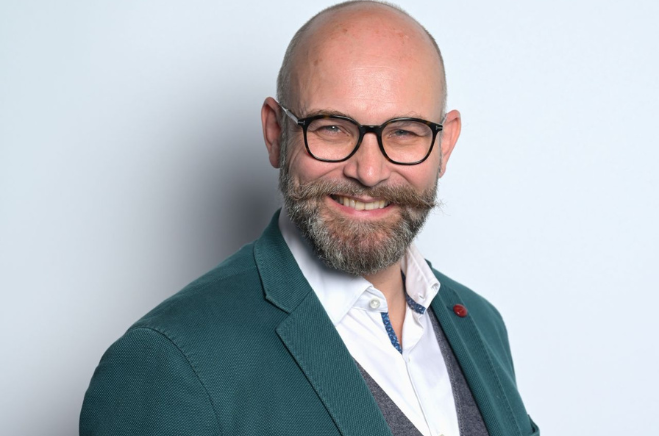 In an exciting development aimed at fortifying its Nordic presence and fueling its international expansion, Actee, the pioneering Danish ed-tech platform known for its innovative game-based learning concepts, has announced the appointment of Martin Halse as a new partner to lead the company's efforts in the Nordic region.
The addition of Martin Halse to the Actee team marks a significant step in realizing the company's vision of becoming a global leader in corporate learning and development.
Leif Sørensen and the existing owners and partners expressed enthusiasm for this development.
"We believe that Martin Halse's extensive experience and regional expertise will be instrumental in strengthening Actee's foothold in the Nordic market and supporting the company's overall growth strategy," Leif stated.
Martin Halse brings a wealth of knowledge and a robust network in the Nordic corporate landscape, having held leadership positions in various prominent organizations. His experience and insights will be invaluable as Actee seeks to deepen its relationships with existing Nordic clients and forge new partnerships in the region.
Actee's journey has been marked by remarkable technological advancements, culminating in a cloud-based, data-driven platform for game-based learning. The platform has demonstrated its value and scalability, with a staggering growth rate of nearly 100% year on year since 2018.
Actee's evolution extends beyond technology; the company has transitioned from a traditional consulting firm to a pure SaaS model focusing on strategic partnerships with major international consulting firms, which are becoming certified Actee partners. Actee also offers direct licensing options to corporations, attracting major key players in each market.
Leif Sørensen, the founder of Actee, emphasized the company's growth strategy, stating,
"We have made significant strides in transforming our business model in recent years, and with Martin Halse at the helm of our Nordic operations, we are poised for even greater success. We are grateful for the continued support from our investors, who share our vision for Actee's future."
Actee's home market currently encompasses the Nordics, where it holds a 30% market share, while the international segment accounts for the remaining 70%, including a substantial 20% from Germany.
Actee is intensifying its focus on strengthening its presence in the Nordic region under the leadership of Martin Halse. This move is expected to result in deeper collaborations with Nordic partners and enhanced support for clients in the region.
In addition to the newly appointed partner Martin Halse, Actee has Isabella Holmstrup as a longtime partner running the Global accounts and new markets. The Actee ownership circle includes investors Leif Sørensen, Kenneth Jensen, Jacob Wandt and Anders Bjørnsbo.
For further information, please contact:
Leif Sørensen, Actee Founder - 28794777