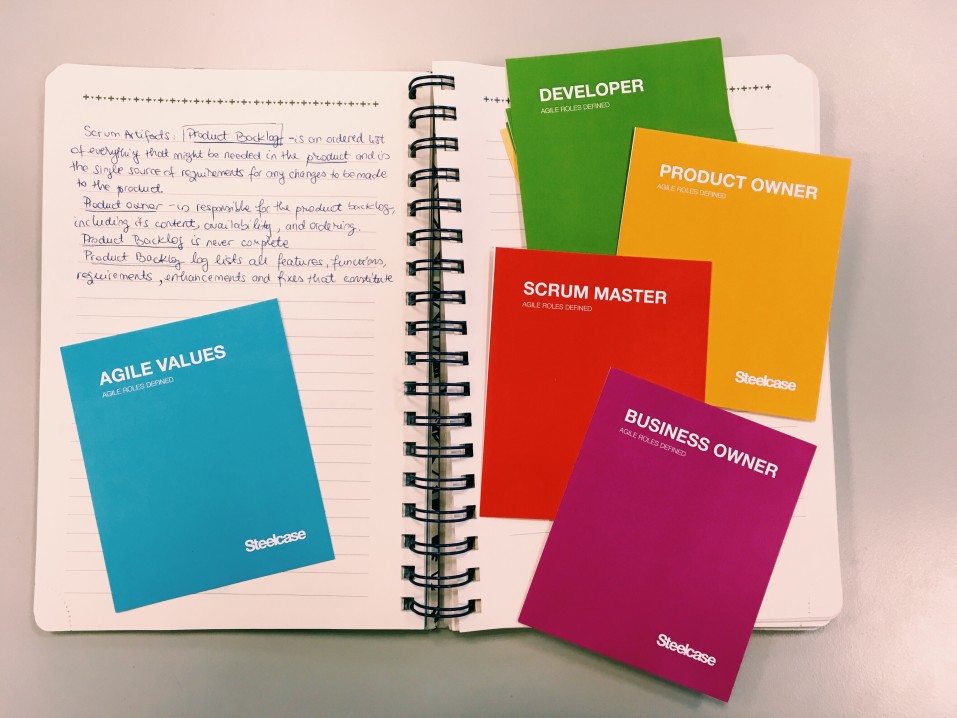 Increase The Well-Being & Usage Of Agile Methods With A New Game
New digital simulation game intended to make organizations and workplaces sharper on aspects regarding well-being and working conditions during internal transition processes.
Can you relate to shifts and increasing demands regarding innovation, skills development, digitalization, and business development in your organization? These are some of the actual dilemmas, which the newly launched online simulation game 'Thriving with Agile Methods' deals with.
Thriving With Agile Methods
'Thriving with Agile Methods' is the first game (out of three) developed as a part of the research project SIW, which over a three-year period has received funds from Innovation Fund Denmark to research current and future conditions of Socially Innovative Knowledge Work.
"Our research needs to work among people who are looking towards the future and sustainable development. One way to do that is to transfer a part of our knowledge to digital simulation games, which workplaces can use for training and learning in a complex reality."
Katia Dupret explains, who is an associate professor at RUC and head of the SIW project.
Research In A Game
The case-based online simulation game is based on the project's research, where theory is combined with storytelling. The development of the game has taken place in a co-creation process between the project partners across industries, which includes everything from the university to the interest organization and the private business community.
"It has been an exciting journey to help create a learning game that has been developed alongside new research theory and insight into the working life's conditions and organizations. And it has been inspiring to be part of a project with so many different parties, who have contributed to making this game relevant for so many of us with 'real jobs."
says Maja Spangsberg Krogstrup, who has participated as a game development partner from Actee.
Inspiration & Connection To Own Reality
The game revolves around an agile transition process in an IT consultancy, but it deals with a number of dilemmas about well-being in relation to internal organization and working relations, which have a more common relevance across our workplaces, where new technologies create change in our working conditions and the way that we organize.

Reload is one of the partners in the SIW-project, who has had a special role in the development of the agile case, as the digital development company has opened its doors and shared its experiences with the transition to agile methods, which has served as a great source of inspiration during the development of the case's story and learning.
"We create digital solutions for others, and we experience that the organizing of these solutions become essential to whether or not the solutions are going to succeed in real life. How we cooperate permeates everything we do. The game tackles dilemmas I think all organizations will experience if they work with internal change. I think that many organizations can learn from how things are done in the digital industry, so it is not unthinkable that this is something that we will be helping other organizations with, in the future."
Says Rasmus Luckow-Nielsen, CEO in Reload.
New Life In Your Organization
The purpose of the game is for it to be used in workplaces, where it can contribute to effective and engaging learning processes that help to ensure better thriving during change processes. 
"We hope that the game will live on well into the future. Because the link between well-being and change, in an increasingly faster and faster-moving world, will remain relevant"
Katia Dupret adds and urges all interested workplaces to try out the game, which can help navigate change and complexity while still keeping an eye on well-being.
Practicalities:
Get busy playing: Try the teaser version of the game right now!
The full version of 'Thriving with Agile Methods' has been developed for a facilitated course, where at least half a day (3-4 hours) must be set aside to work with the game optimally. Reflections and work-related learnings are best created through a professionally facilitated process. So if you are interested in hearing more about the possibilities of working with the 'Thriving with Agile Methods' game in your organization, you are more than welcome to contact Katia Dupret, who can explain more in details.
Katia Dupret
Tel: +45 46743666
Email: katia@ruc.dk
Create Your Own Session