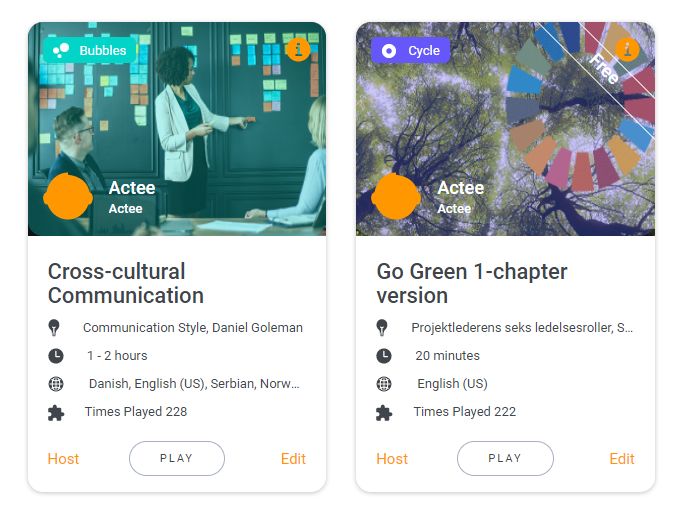 New games to try
In this news you get some information on some new games you can add to your learning activities.
The feedback we get are typically - games are fun and challenging the situations to deal with in the games are real and it´s a fun way to learn. 
In this post we focus on three games one on project management and two games on how to return to work in a hybrid working model and the issues typically faced when coming back to the office. 
The games can be checked out here.
Hybrid Working
The first two games are connected to each other and are meant to help the ones who are in lockdown or getting back to a hybrid working model. 
Part 1 - Leading at Distance: Working From Home (the game)
You are to lead a small department through a change scenario where everyone is fully working virtual, and you must make some challenging decisions regarding remote work, work-life balance, and motivation to lead your team well. You will be challenged on your own leadership and change management skills to ensure success.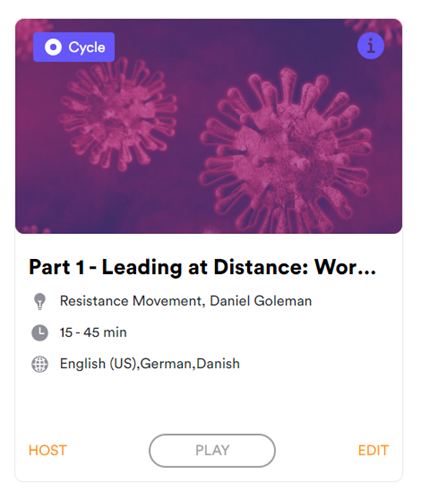 Part 2 - Leading the Mix: Hybrid Working (the game)
You are the leader of a department with employees that want to work part-time hybrid and your task is to lead them through the process of transforming and implementing new rules for interacting with each other as well as clients within the department while having to deal with falling motivation among other challenges.
The games can be checked out here.
If you want to create your free subscription to test the games with your colleagues, you just hit this link. Here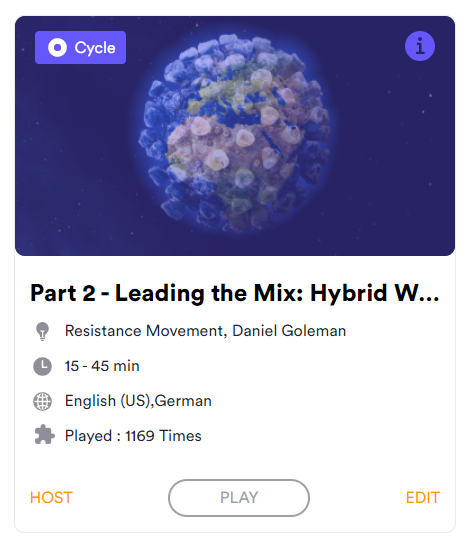 Project Leadership Go Green
The next game of the new games is related to the Green change we all face. But in this game, you will be learning about the issues you face as a production manager working with project planning in a change situation to more sustainable production in a pharma company.  
This game is developed by John Ryding Olson Who is considered the guru of project management. John has written several books used all around the world as the foundation for project management.   
Project Leadership Go Green (the game)
A project is being implemented in an international medical product manufacturing company. A large share of the customers is the public health system, which requires suppliers to work actively with the UN Sustainable Development Goals and meet the objectives relevant to their products and production.
You are now in the PMO in charge of this project management, which involves changes in product, production processes, and marketing strategy. In the project process, you must lead your project team, manage the steering committee and stakeholders in both sales and production. All with the aim of ensuring effective implementation and great stakeholder satisfaction.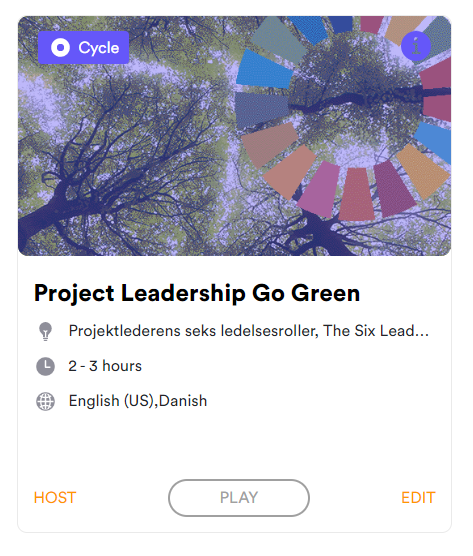 If you want to create your free subscription to test the games with your colleagues, you just hit this link. Here
Create a free environment to test games  click here: https://app.actee.com/#/app/createcompanyhub  
See all games here: https://actee.com/games/