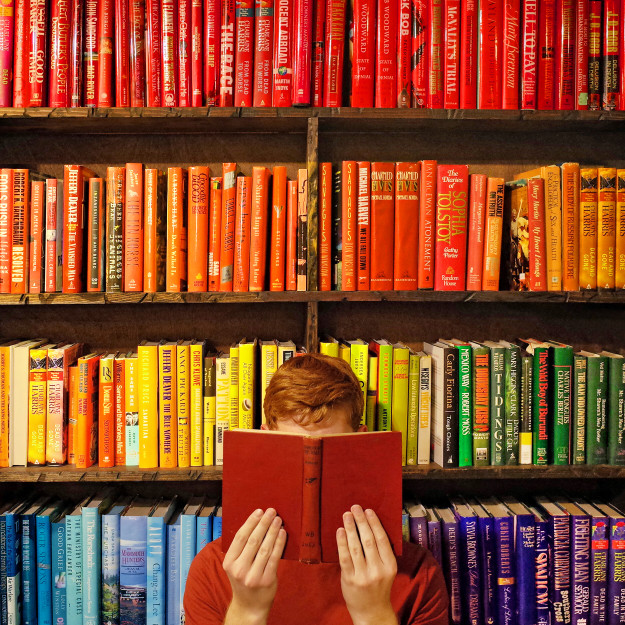 Socially Innovative Knowledge Work
Actee is part of a big research project about knowledge workers, technology and the future labour market.
Press Release: Socially Innovative Knowledge Work
The original press release was published on the Innovationsfondens webpage.
Actee Is Part Of A Big Research Project
Researchers from the University of Roskilde (Denmark) are, in cooperation with business and interest organizations, about to investigate new developments within the job market relating to knowledge work - while experimenting with new shapes of organization.
The intensification of workload, loose terms of employment, demands of technological and social competencies and possibly reduced tax income. The Danish job market is currently undergoing intense change as a result of globalization, technological development and the so-called fourth industrial revolution. Many believe that these factors are going to change society significantly.
In a new research project, financed by the Innovation Fund, researchers from The Institute of People and Technology at Roskilde University are tasked with investigating tendencies within knowledge work. The research is being conducted in cooperation with business and interest organizations and seeks to investigate both individual and collective effects on society. Through inspiration from innovative forms of organization and terms of hiring, they are going to find new solutions to the challenges brought by technological advance. The project itself is a cooperation between The University of Roskilde, Actee, PROSA, Kooperationen, Reload and The Institute of Technology.
Full-time knowledge workers experience an increase in responsibility and an intensification of workload in combination with ever adjusting demands of competencies. Simultaneously, there are numerous people whose jobs are flexible but also uncertain. Both groups fight increasing levels of stress and experience inequality between those who are privileged and those who find themselves in a vulnerable situation. Through this project, we aim to investigate the consequences of this development, says Katia Dupret, who is leading the project with Susanne Ekmann from their base at Roskilde University.
The chief director of Kooperationen, Susanne Westhausen, has also taken notice of the same developments and adds:
Through this project, we would like to find solutions in which job- and employee distribution can be organized cooperatively. The aim is to maintain safe and good job conditions. We would like to establish, once and for all, that our society needs communities of mutual obligations.
To the trade-union PROSA, one of the most important aspects of the project is to ensure fair terms of employment for IT workers, whose work conditions are rapidly changing:

We believe that this project can become a positive contribution with its focus on new forms of organizations, says vice chairman of PROSA, Hanne Lykke Jespersen.
The global gamification company Actee develops and co-creates digital learning games, that supports innate processes of development within organizations through engaging and effective workplace learning.

We are excited to co-create a simulation game in which complex knowledge of technological development can become easily accessible through practical knowledge, says development manager Maja Spangsberg Krogstrup.
Technically, the participants of the project are to collect new knowledge within this field of work, while creating tools for companies and organizations that will enable them to handle future problems relating to the topic of knowledge workers. The researchers engage this task by, among others, talking to various leaders and employees from knowledge-based organizations. They also conduct register- and survey investigations in order to uncover the nature and the extent of workers with no security of tenure and new types of employment.
Reload A/S, as the central company case, also contribute to the project:

We expect the collaboration to supply us with new insights and experience with new, future-oriented, innovative and resilient forms of organization. We hope that Reload can become even more relevant and sustainable with this experience and that this can apply to both employees, customers and partners, says partner in Reload, Magnus Christensson.
Tine Anderson, who is a senior consultant in The Institute of Technology, is likewise interested in the ever-increasing digitalization and automation. She stresses that:

Maybe we are forgetting that technologies also provide us with the opportunity of working together physically over long periods of time? Our project aims to investigate both opportunities and obstacles alike within the sphere of three forms of employment, which seem to have the ability to support professional development and innovation.
Project Participants:

- The University of Roskilde, Institute of People and Technology (IPT) conduct research in, among other, sustainable solutions in work life, social entrepreneurship and the influence of technology on our lives.

- The Institute of Technology develop, apply and mediate research- and technology-based knowledge to Danish business.

- PROSA is the only trade union exclusively for IT professionals in Denmark. Needless to say, PROSA has expert knowledge of the challenges people who work with IT face during their work life.

- Kooperationen is an employer- and interest organisation for cooperative and socio-economic companies in Denmark. Crossing over between a range of different branches, Kooporationen seeks to implement values such as democratic participation and a sustainable structure of society.
- Actee is a Danish-based and privately-owned company, that develops learning games through online simulations for usage in the development of organizations and change leadership.
- Reload is a Danish-based consulting firm. They are experts in Drupal web development.