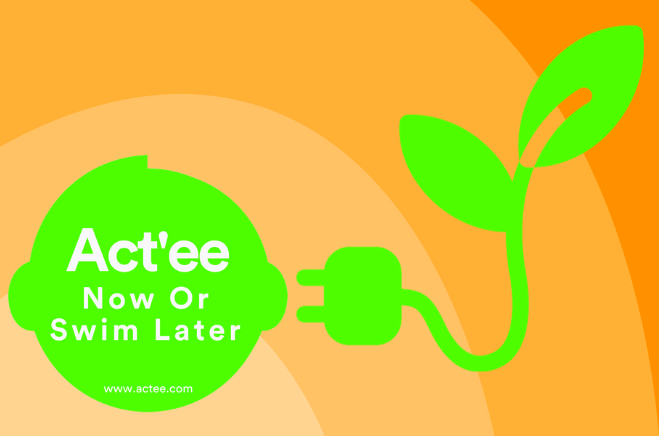 Nurturing Sustainability Through Play
At Actee, we are passionately committed to the cause of sustainability. Our dedication to creating impactful learning experiences extends to the realm of sustainability, where we believe positive change begins. Explore our extensive collection of sustainability games, designed to not only educate but also inspire action. Join us on this journey towards a more sustainable future, one game at a time.
Discover Actee's Expansive Portfolio of Sustainability Games: Fostering a Greener Tomorrow Together
Gender (In)Equality At The Office
Game Overview
Step into the complexities of workplace diversity and inclusion in our 45-minute immersive game, "Gender (in)equality at the office." This thought-provoking experience draws inspiration from the Resistance Movement, Daniel Goleman's emotional intelligence framework, and the European Union Gender Equality Index.
Languages Supported:
English (US)

Dutch

Danish
Play Count: 636 Times
Description:
In this game, you'll navigate dilemmas that arise in an office where inclusion and diversity are lacking. As a department leader, you're tasked with guiding your team through a transformative journey towards a harmonious and inclusive work culture. This aligns with your company's corporate sustainability goals, emphasizing diversity and inclusion.
Throughout the game, you'll make critical decisions that influence your department's journey. The goal is to create an inclusive, satisfied team while addressing gender-related tensions. At the end, you'll receive a personal leadership profile and an equality index, reflecting your impact on gender equality and sustainability.
Embark on this journey to foster inclusivity, advance gender equality, and contribute to your company's sustainability objectives. Are you ready to make a meaningful impact in your workplace?
Project Leadership - Go Green
Game Overview:
Embark on a journey of sustainable project management in "Project Leadership Go Green." This engaging experience, spanning 2 to 3 hours, delves into the intricacies of leadership roles, project design, and stakeholder positions within a global context.
Languages Supported:
Play Count: 162 Times
Description:
In the heart of an international medical product manufacturing company, a critical project is underway. A substantial portion of the customer base comprises public health systems, demanding that suppliers actively align with the UN Sustainable Development Goals and uphold objectives relevant to their products and production processes.
As a member of the Project Management Office (PMO), you're at the helm of this transformative initiative. The project encompasses significant changes in product offerings, production processes, and marketing strategies. Your role is to navigate the project team, oversee the steering committee, and engage stakeholders from both sales and production domains. Your ultimate mission: to ensure the effective implementation of sustainable practices and drive stakeholder satisfaction to new heights.
Join us in "Project Leadership Go Green" as we explore the power of sustainable project management and its pivotal role in advancing ESG and CSR goals. Are you ready to lead your project towards a greener, more sustainable future?
Full Speed Ahead on The Climate Agenda
Game Overview:
Dive into the world of corporate sustainability with "Full Speed Ahead on the Climate Agenda." In this immersive game, ranging from 1 to 3 hours, you'll explore the Acceptance Model, Sustainability Model - Steps, and Sustainability Model - Categories while charting a path toward a more sustainable future for Plastastic, a global manufacturer of moulded plastic items.
Languages Supported:
Play Count: 110 Times
Description:
Your role in this game is pivotal as you take charge of quality and environmental impacts at Plastastic. This company serves an international clientele with its moulded plastic products, and the spotlight is on you to make sustainable decisions that shape its future.
Your mission? Lead Plastastic on a journey toward sustainability, making critical choices along the way. You'll need to navigate compromises and determine which aspects of the company require the most profound changes. The key to success lies in understanding the desires and needs of stakeholders, who represent a diverse spectrum of suppliers, clients, employees, and managers.
Join us in "Full Speed Ahead on the Climate Agenda" as you harness your leadership skills to drive change, promote sustainability, and steer Plastastic towards a greener, more responsible future. Are you ready to make a lasting impact on the climate agenda?
The Carpool Challenge
Game Overview:
Embark on a journey of change management, sustainability initiatives, and strategic decision-making within the corporate landscape of "The People Company." In "The Carpool Challenge," you step into the role of the sustainability manager tasked with implementing a carpooling program. Your mission is to balance the diverse wants and needs of stakeholders, representing both managers and employees at the company.
Languages Supported:
Play Count: 119 Times
Description:
In this engaging gamification tool, you'll explore the complexities of effecting change and driving sustainability within a large corporation. As the sustainability manager, your responsibility is to introduce a carpooling initiative while skillfully managing the expectations and preferences of stakeholders, who embody the distinct DiSC personality styles™.
Your challenge lies in understanding and accommodating the needs of stakeholders, each based on one of the four DiSC styles, in order to gain their support and cooperation. This game not only offers valuable insights into change management and sustainability but also fosters a deep understanding of the DiSC model and its application within the corporate realm.
Join "The Carpool Challenge" and enhance your change management and sustainability leadership skills while gaining proficiency in navigating diverse stakeholder dynamics. Are you ready to drive positive change in the world of corporate sustainability?
Onboarding A Colleague with Different Functional Abilities
Game Overview:
Explore the essential themes of onboarding and fostering a diverse and thriving workforce with unique functional capabilities in "Onboarding A colleague with different functional abilities." This immersive game offers insights into the integration and management of Alex at Actee, drawing inspiration from real-life experiences of employing a special needs individual with autism.
Game Duration: 1 - 2 hours
Languages Supported:
Play Count: 78 Times
Description:
Dive into the heartwarming journey of integrating and managing an employee at Actee in this thought-provoking game. Based on real-life experiences, the game provides firsthand insight into the onboarding and retention of a special needs employee with autism.
As a player, your choices have a direct impact on the employee's experience, and you'll receive valuable feedback from him, Actee, and the system responsible for his care based on the decisions you make. This unique approach offers a deep understanding of how individuals with diverse functional capabilities think and navigate the workplace as employees.
Join and gain a profound appreciation for the importance of diversity, inclusion, and effective management in creating a workplace where every individual, regardless of their abilities, can thrive. Are you ready to embark on this journey of understanding and empathy?
Canteena Going Green
Game Overview:
Embark on a culinary journey towards sustainability in "Cantina Going Green." In just 15 minutes, you'll explore the intricacies of the Acceptance Model and Daniel Goleman's Six Leadership Styles while leading a well-established restaurant through a transformation guided by Maria, a passionate environmental activist.
Languages Supported:
Play Count: 86 Times
Description:
Step into the bustling world of the restaurant business, where you'll encounter Maria, your new employee and a dedicated environmental activist. Maria brings with her a vision for making your kitchen more sustainable, but it's a vision that requires radical changes. Not everyone on your team may readily embrace these transformations.
Your mission as the leader of the kitchen is to navigate the delicate balance of implementing sustainability while ensuring that your team understands and embraces the importance of these changes. It's a journey of compromise, communication, and consensus-building.
This game draws inspiration from the Sustainability Acceptance Model and Daniel Goleman's Six Leadership Styles. After completing the game, you'll gain insights into your personal profile in terms of sustainability and leadership style, offering a unique opportunity for self-reflection.
Join "Cantina Going Green" and discover how effective leadership can steer your restaurant toward a sustainable future. Are you ready to lead the way to greener dining and make a meaningful impact on ESG and CSR initiatives?