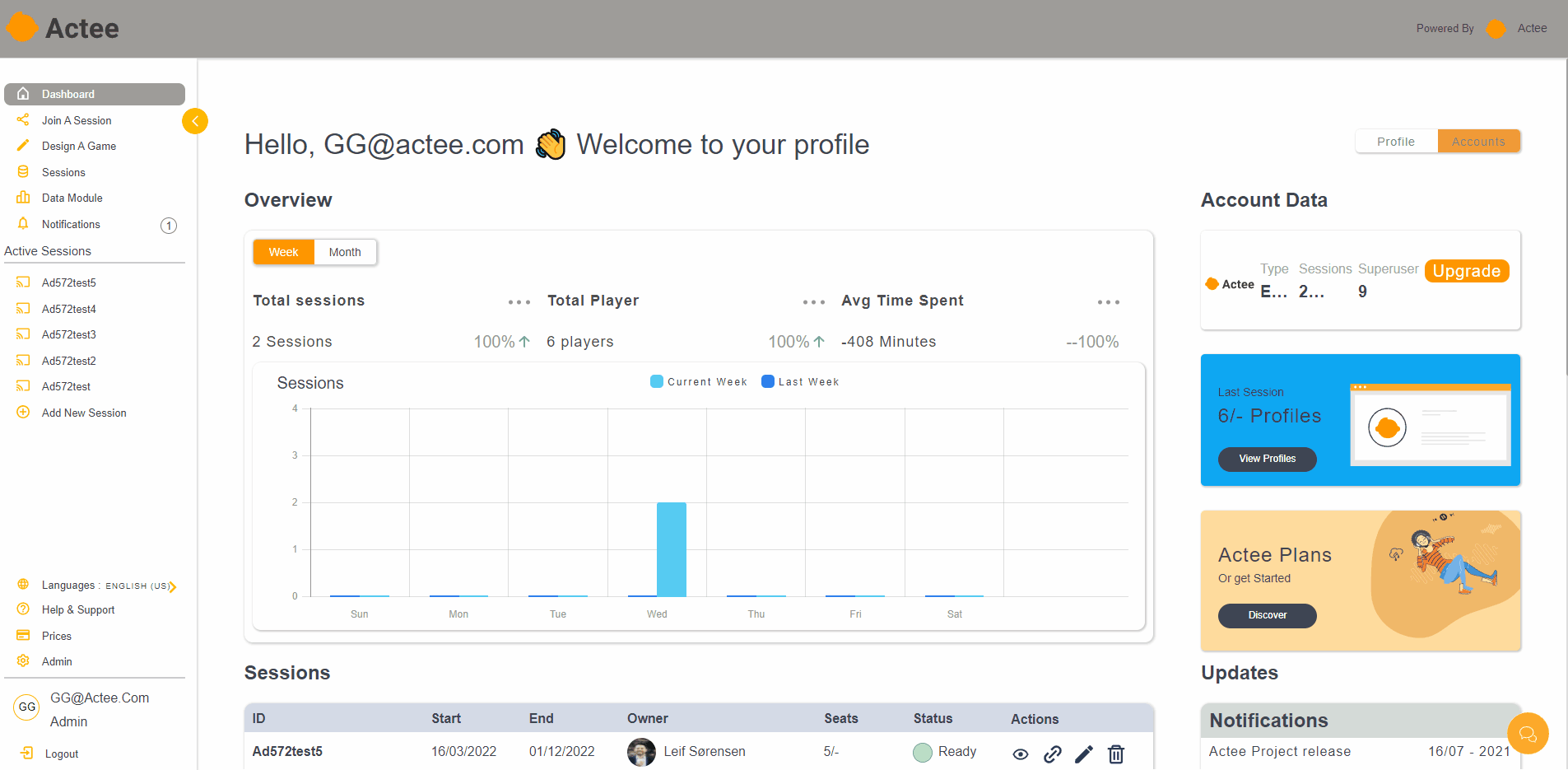 The new Dashboard is soon being updated and going live with many new features suppose to support your overview of sessions and usage of Actee.
As a Consultant or user, you will be able to get to your sessions, to see results, statistics, and tools directly after login.
Dashboard Accounts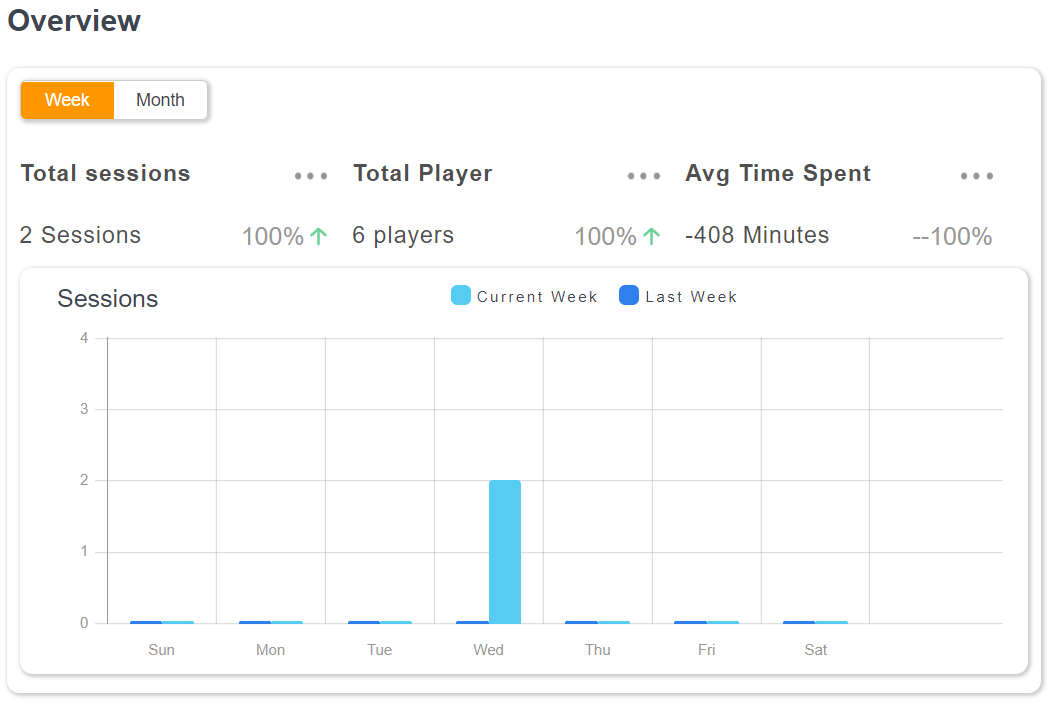 Overview: Here you will find the graphs about the use of your sessions. this is measured on a weekly or monthly basis (you can check both).
Inside the overview, you have different elements as: 
Total sessions: Number of sessions used until that moment.

Total players: Totals players inside the total of sessions.

Avg Time Spent: The average time spent in every session.
Account Data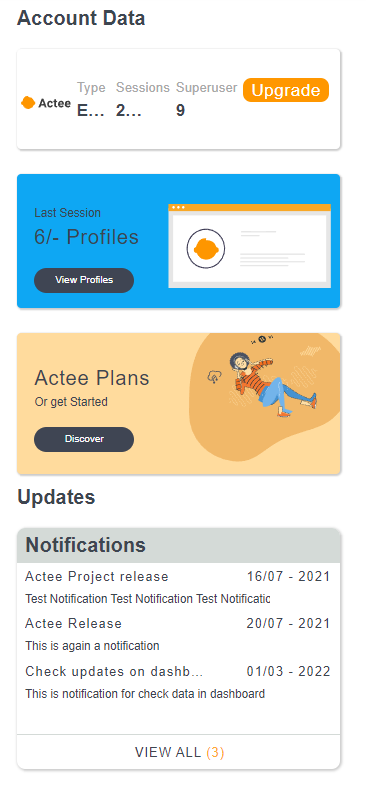 Type: Type of subscription (Free, Engagement, Pro, or Enterprise).

Sessions: Amount of sessions used compared with the number of total sessions u8nder the subscription.

Superusers: Number of superusers under that specific subscription.

View profiles: Check the profiles from the last session.

Discover: The Actee plans section and much more.

Notifications: Check your last notifications.
Sessions: In this part, you will find the last five sessions you and your colleagues have been using.
ID: Name of the session.

Start: When the session was created or started.

End: When the session has finished by date.

Owner: the superuser who have created that session.

Seats: Number of seats assigned to the session compared with the seat used.

Status: This states if the session is ready to use or not (Unready-red/  Ready/ green)

Actions: From here you can go directly to the Host view, share the session link, edit the session or delete it respectively).
Games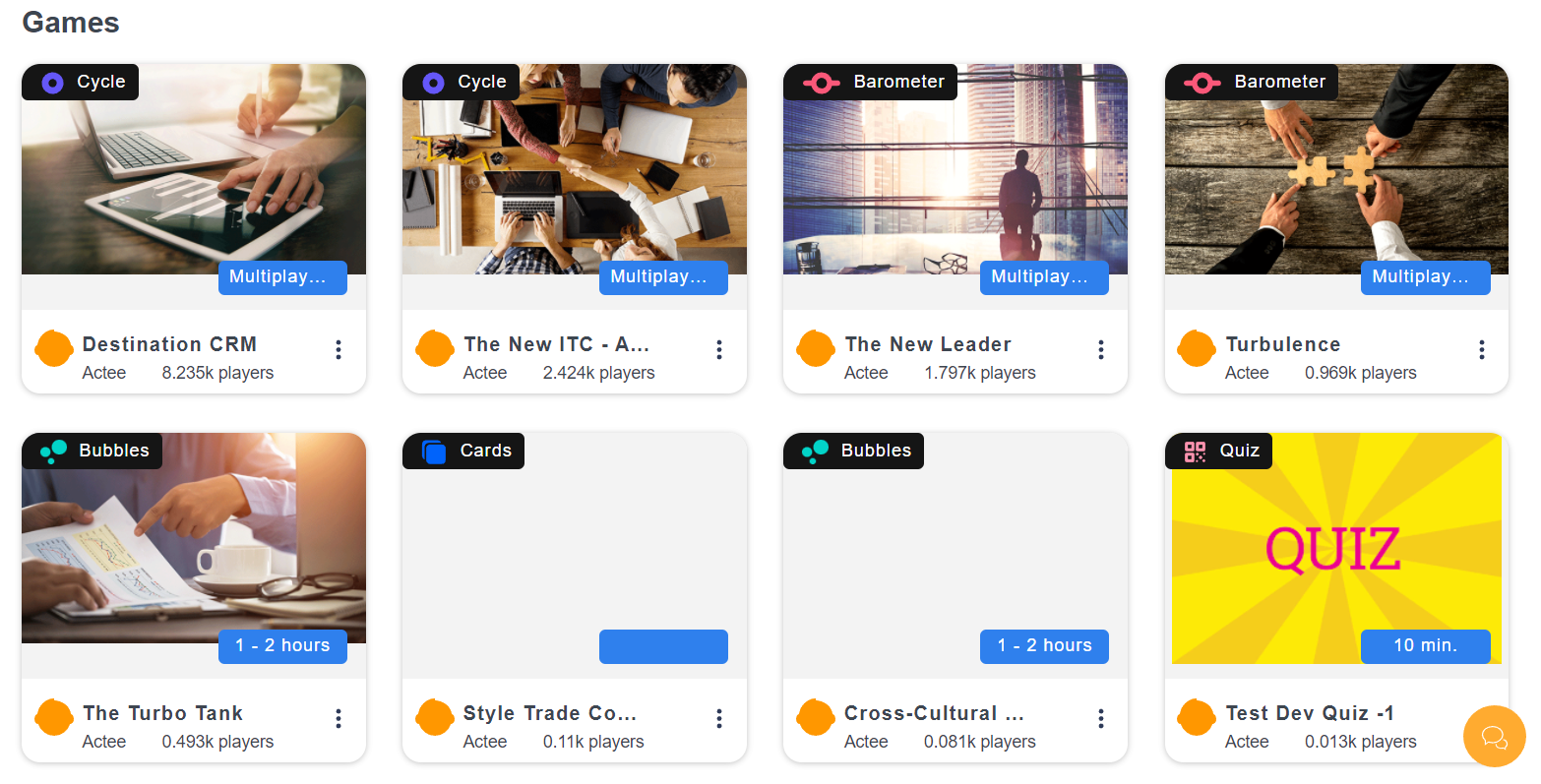 In this section, you will find 8 spotlight game, we will change the game to inspire you. you can go directly to the +100 games by clicking below. From any game you can test the games, add them to sessions and start changing the content by duplicate any game you like to use and change to fit your need.
We hope you have a lot of fun with these changes once we release them.
Dashboard Profile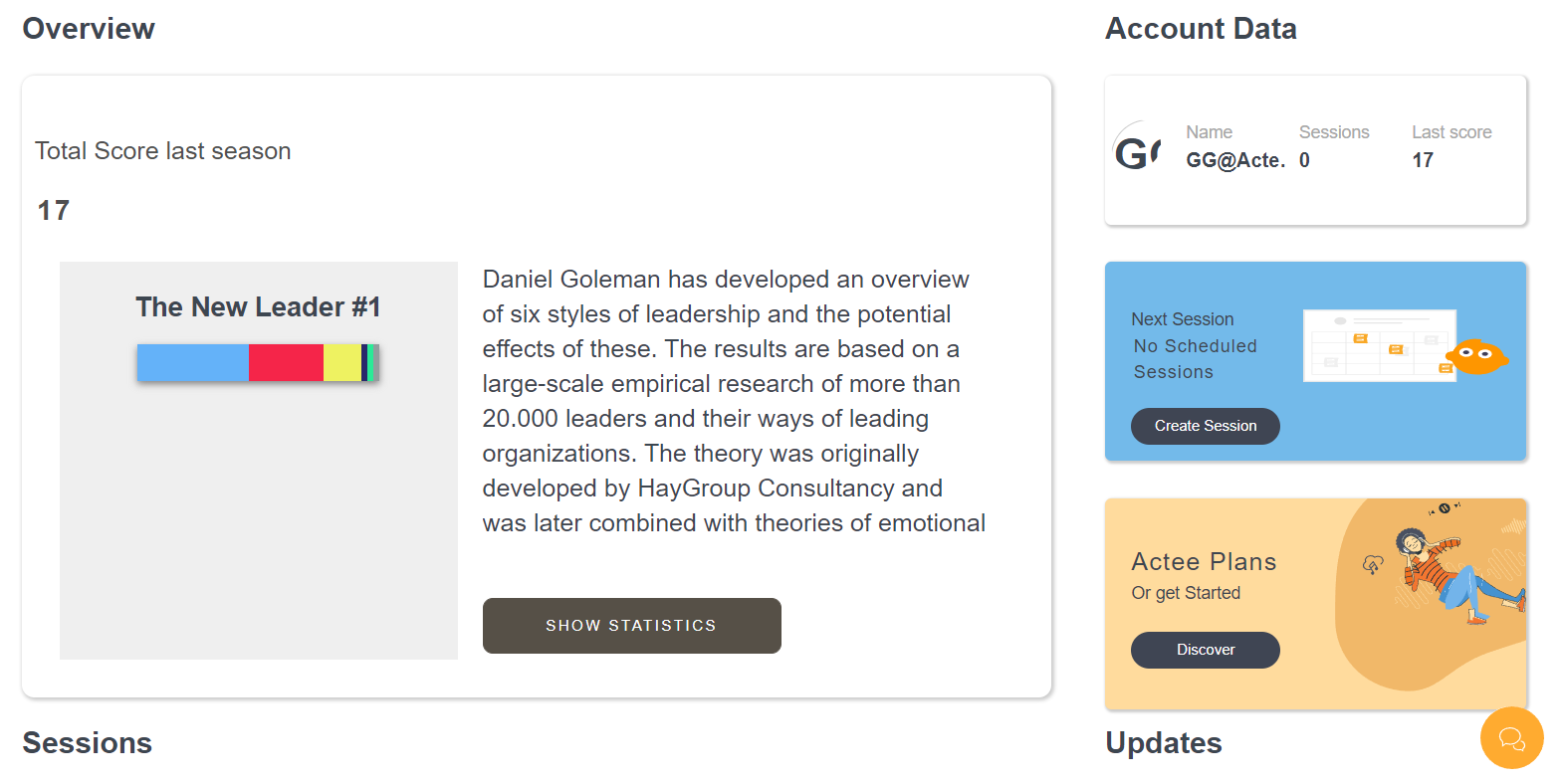 This will be visible to all the registered users and consultants.

Here you will find the data about the last session's total score.

Score from the last session played.

The number of sessions you have played.

Account name.

The overview from the last five sessions.

All the games available on the platform.
We will keep you updated as soon as we are going to launch this.
Create a free environment to test games  click here: https://app.actee.com/#/app/createcompanyhub  
See all games here: https://actee.com/games/