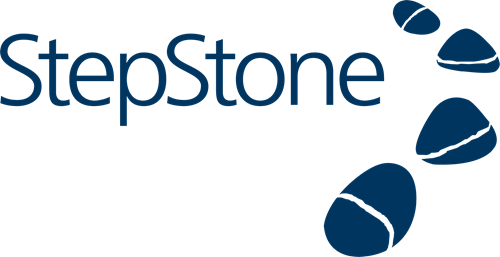 Strategic Partnership
Learn with simulation games – just like StepStone
Test and try a free game here today.
Interview with Vibeke Kelway, Marketing Director, StepStone
Why Did You Enter Into A Partnership With Actee?
StepStone is a job site that primarily targeted leaders – and although our main goal is to ensure that they find a new job through StepStone, we want to offer our users something extra. Something that is an easy but relevant break from the job search, which can sometimes take a toll on you. And we can provide them with just that using Actee's simulation game. It was, in fact, one of our Key Account Managers who brought us the idea. He had tried an ActeeChange game as part of his leadership training and identified the opportunity for cooperating.
What Can Your Leaders Gain From Trying Our Simulation Games?
We know that leaders face some special challenges. The problem is that leaders often don't get the chance to prepare themselves for the challenges they meet. Suddenly they are thrown into a situation unprepared – and end up navigating by intuition. Sometimes the intuition is enough to get through a difficult situation, but often you are caught a bit by surprise. ActeeChange gives our leaders the opportunity to simulate a situation before they experience it in real life. And even for leaders who face completely different leadership dilemmas, it is still a great opportunity to test their skills, and maybe challenge their colleagues to see who's the better leader.
What Have You Gained From Launching The First Actee Game?
When we launched the ActeeChange game through StepStone's newsletter it resulted in over 3000 clicks on the article about the game. It is one of our most popular articles and shows that our users are very interested in improving their leadership skills – and can see the benefits of doing this using gamification. The concepts have a clear advantage in that the leaders can play wherever and whenever they want, so it fits their busy lives. A total of 453 of our leadership profiles signed up and played the game.
Our partnership Runs Over A Year, What Do You Hope To Have Achieved By The End Of It?
We want to sharpen our profile and make sure that StepStone is the leaders' first choice when looking for a new job. And that they use us to improve and test their leadership skills, for instance by playing one of Actee's learning games. Our hope is to stand out in our users' minds because we offer exciting and relevant content.