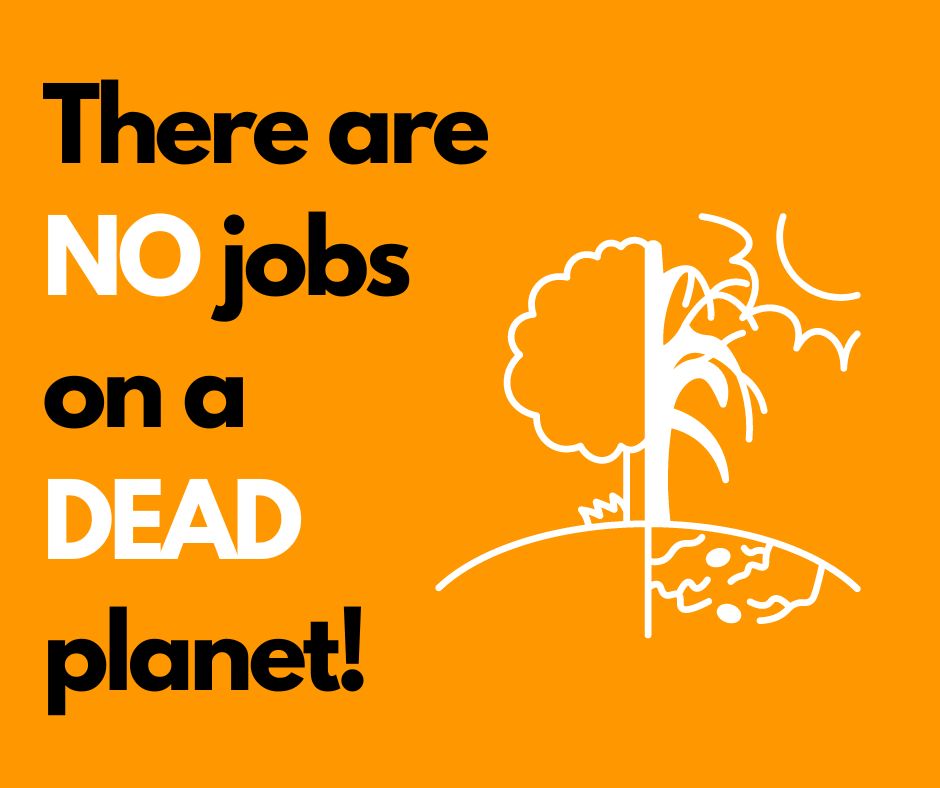 Act Now or Swim Later
We're still working on making the world a better place through workplace learning games! We are working on this all day every day, but for the time being, we are especially focused on the topic of the environment.
Wanting to be a green company is one of our core values, and already years ago, we became a no-travel company along with some other green adjustments in our workday.
We take our contribution very seriously, with no flight, no driving to meetings, and no going to do speeches unless there is a unanimous justification of the value. We do a lot more to contribute and we like to get better, if you a curious you can see our green manifest here.
Yeah that's great and all, but why does that matter to us?
We have just finished a podcast series on "Implementing a new system" where the last question is: How will the green agenda affect OUR industry?  
There was clear agreement on the limitation of travel, but that was kind of it... It is a HUGE intangible problem and it's for sure difficult to figure out how to be greener whilst still juggling your current work... from the above interview, it is clear that we need to engage and encourage each other to become greener on a practical level.  
Last year, at the Actee Partner Day, we had a focus on the green agenda; first an inspiring talk about how every little helps when working towards a greener tomorrow from environmental engineer student Christine Andreasen. We also invited Peter Riber from Novo Nordisk as a guest speaker, sharing Novo Nordisk's journey, ideas and requirements for the future.  
Novo Nordisk has committed to the goal: 'zero emissions across the entire value chain by 2045´. That's an impressive goal! And one that should inspire us too, to set demands on our own green agendas and make demands on our own value chain.  
That being said, setting goals and making requests do not change the complete intangibility of cutting emissions. There is no how-to, step-by-step guide that solves the issue in two weeks... Unfortunately! But when Novo Nordisk and others of the same size are having these goals, it will change every link in the value chain to put focus on the emission - I personally believe it will impact heavily! 
We at Actee wish to support this predicament at all organisational levels to ensure a constant focus on the area and an option for action!  
What I don't grasp is the audit industry which has no offering on how to audit if a company in the value chain is green... Please BIG companies put this demand to your auditors, forcing them to get out of the rabbit hole!   
Please think, talk and test anything that might contribute to a better greener world but even more important, please share your experiences on how you are or can contribute to the change. 
Power in Numbers & Diversity
We can't fix the world alone. As history, theories and countless models have taught us, there is power in numbers and diversity! So, we teamed up with two perfect partners for the task!  
The first is GCO (Grøn Cirkulær Omstilling or Green Circular Adjustments). This is a national project that broadly- and across industries, develops and implements green and circular business models in small and medium-sized companies in Denmark. 
The second partner is the Danish company Provice. 
Provice helps companies in strengthening their business through green transitions. They do this by uncovering concrete and usable solutions that are commercially interesting and contain good environmental potential. They also help anchor the measures so that the next steps start at a higher level. It is all linked to Provice's vision of contributing to a more sustainable social development. 
Provice has helped us create the estimate on your emission result by playing a game on the green agenda. The estimate will show what you potentially emit, but also what knowledge you gain on the subject, that can in the future save CO2 emissions. In other words, what you emit by playing a game vs. What the potential CO2 saving could be in the future, based on the knowledge you gained.   
Are you starting to see how this is a power combo? 
Over the past few months, we have collaborated on green games with the theme of climate accounting. In our industry, there are several companies that are starting to take an interest in developing climate accounting and setting their own climate targets. A game about this is therefore expected to have a wide target audience, simultaneously, the game is adding some element of tangibility into the equation. It might not be an all-in-one solution, but it WILL provide focus and a course for action! 
Full Speed Ahead on the Climate Agenda 
The game 'Full Speed Ahead on The Climate Agenda' is the result of the collaboration between Actee, Provice and GCO. The game will provide an overview of how comprehensive investigating one's climate account is, how difficult it can be to get your team on board and how intangible it can be to start – among many other measures.  
The overall purpose of the game is to give the player insight into the elements that apply when developing climate accounts - from knowledge of the various technical topics to insight and reflection on how it affects the value chain, strategically and in the organization. 
Look at our previous article here on the initiatives we are exercising at Actee.
Games we have developed on the green agenda can be found here.
We are super excited to hear your thoughts on the game! Furthermore, we will have an event on the 27th of September, on LinkedIn, with the mind behind it all – Thomas Poulsen from Provice – where we will talk freely about the intentions- and reflect on the game.  
Join us here. 
So, now it's you! 
We really hope this whitepaper and game reach you!  
We hope this will inspire you to reflect on what you are actively doing on the climate agenda! 
We hope this will motivate you to ask questions, speak up, and act. 
It's been great to rant, now please reach out to me with your thoughts! 
Bets,
Leif.