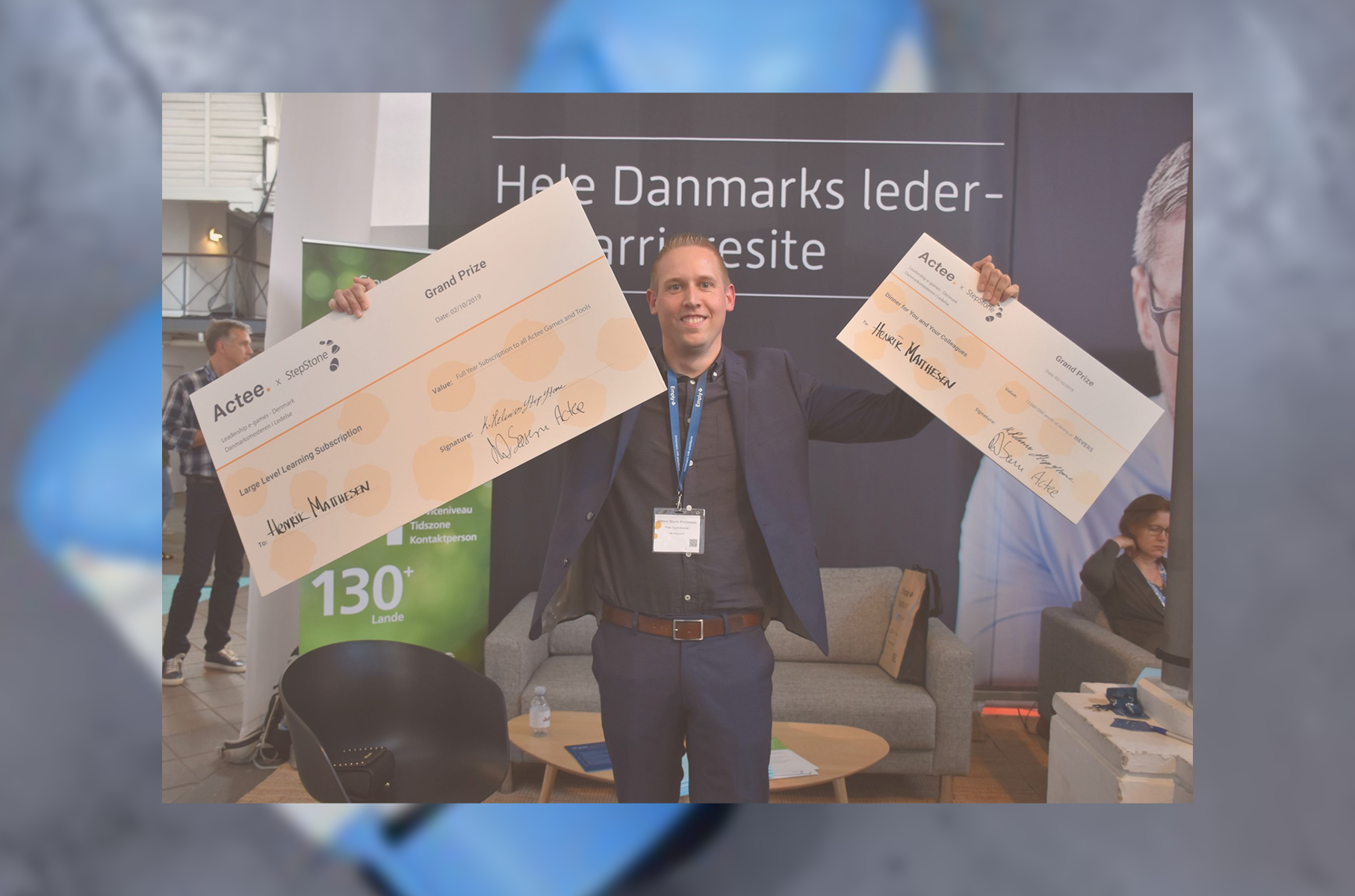 Actee Has A New Champion!
In the past five months, Actee has been providing competition in cooperation with StepStone Denmark. We have been supplying our users with free access to an open game that more than 300 people participated in. The initial round was conducted by participants playing the game 'Transform by Agile' which is based on Arlen Bankston's theoretical framework for agile transformations. After the initial round, a select group of participants was invited to take part in the finals that were held on the 5th of October in Copenhagen. The four finalists played a brand-new game that is also concerned with agile methods, but also the potential pitfalls relating to organizations becoming agile. The competition was fierce, and our four skilled finalists were all doing a great job in putting the game background into context.
World Leadership E-Games Championship
Even though all our finalists did an awesome job and that it was a close battle, we found our winner in the end. Henrik Storm Matthesen – who is a staff- and development consultant from Frøs Sparekasse, gathered enough points to call himself the winner of DM i Ledelse // Leadership e-games 2019. Along with the title, Henrik won the Large Level Learning package from Actee that gives unlimited access to all our games and tools for a year. The grand prize also included a gift card to Henrik and his colleagues to visit one of the famous Meyer's restaurants.
The finalist game was developed by Actee and Katia Dupret (Roskilde University). The project is financed by Innovationsfonden Denmark and seeks to investigate the impacts of an increase in the number of knowledge workers in the current market. You can read more about the project by visiting this website.
You can try the finalist game for free by visiting our website dedicated to the competition. You find the website by clicking this link and following the instructions on this page.
At Actee, we would like to, once again, congratulate Henrik on his victory. We will have another exciting competition up and running very soon – stay in touch!