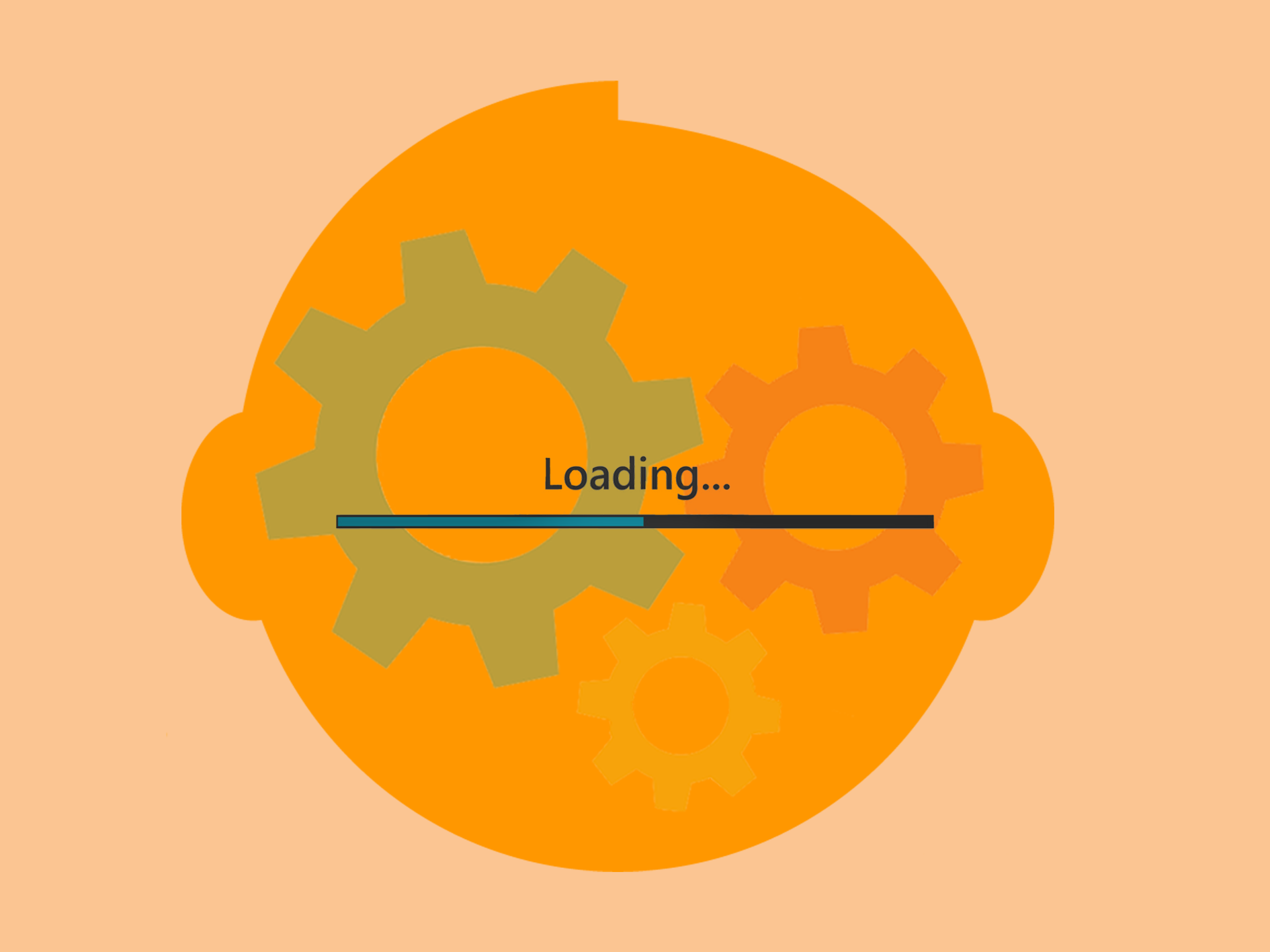 Actee Updates
Stay informed and read about the upcoming updates that will be implemented during the next month. 
This will be the last update for a whiiiiiile... for the next half a year or so, we will not be deploying new changes or updates, but will instead be focusing on optimization and maintenance of the platform. 
Updates Coming Your Way SOON
We are working on two things on this side of Christmas. 
For one, we are working on Loading Time Optimization. We know it's boooooring... and Patience is a virtue... it is getting old for you guys too. So we are working hard on minimizing our loading times! 
The other update is the new Session Creation Flow, which you can get acquainted with here below. 
Creating a session will start out like this:
After adding in the needed details, you click "Create Session" and will be relocated to the page below.
This will take you to a blank session. Select 'Add Module' to add a game or tool to your session: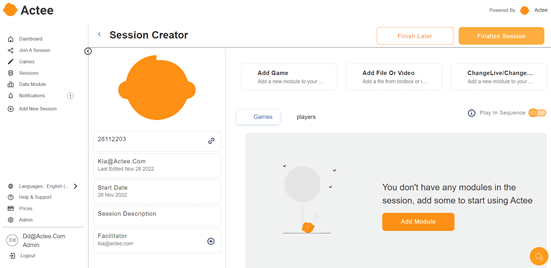 If you attempt to add a module, this is the list you will see. You click on the game you would like to add to your session, and press "Add Module" at the top right corner, to add the game to the session: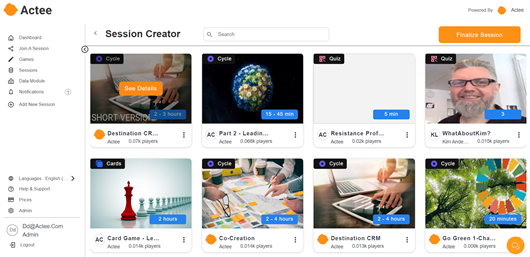 Clicking a game will let you read the description: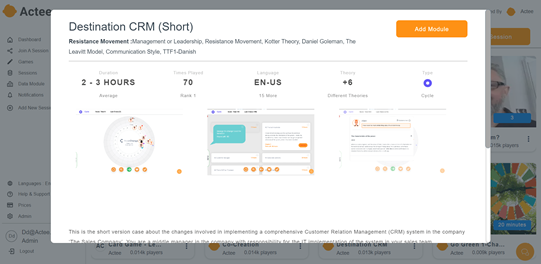 After you click "Add Module" you choose the game modes and set up the description details.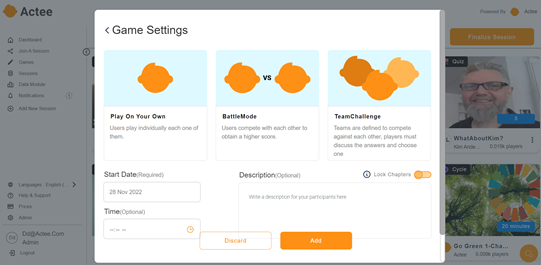 After adding a module, your session should look like this: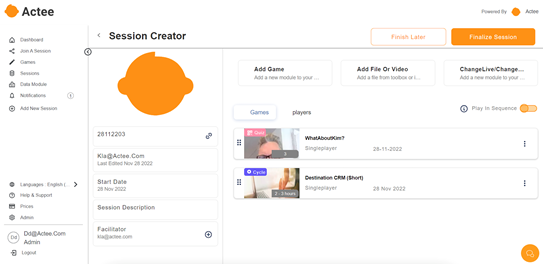 When you are satisfied, you click "Finalize Session" in the top right corner. 
However, there are a few other things you should know about the new session creator.
You can easily add files and videos to your sessions, as well as connect the session to other tools, such as the Change Meter or Change Live.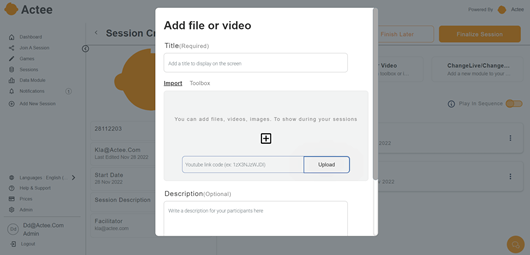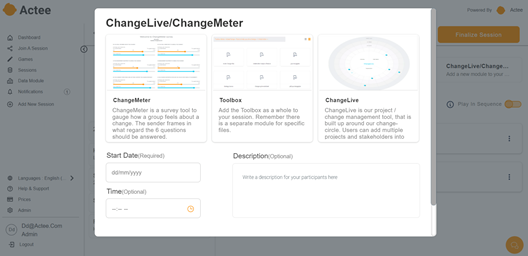 You can also easily add users directly in the session creation flow. Both the players can be invited into the game directly as "users" as well as collaborating consultants can be added to the session as co-creators.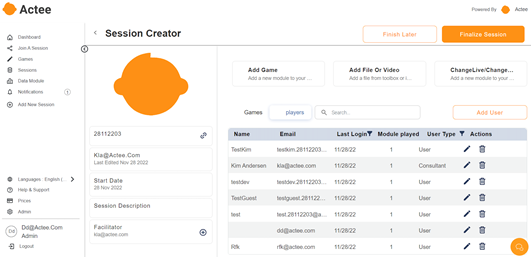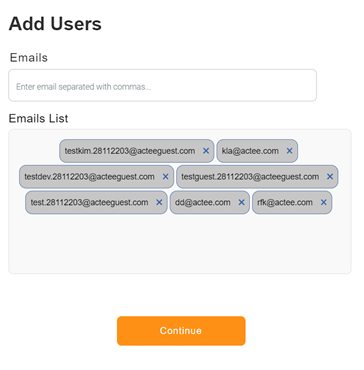 And again, whenever you are finished, you click the "Finalize Session" at the top right corner. Once you click finalize, this box should appear.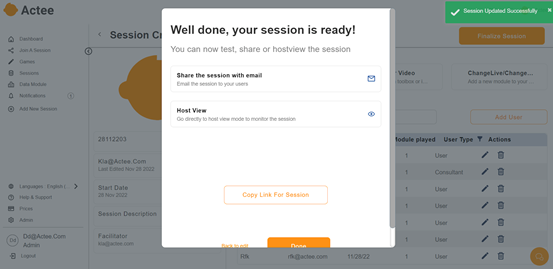 And this is how the session view should look for a consultant.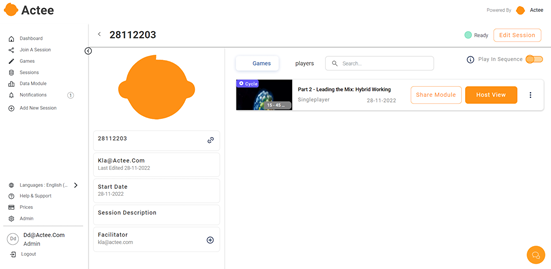 We hope you are as excited about the changes as we are! We are always happy with feedback, so let us know what you think!
The Theory and Login Changes - from last update, if you missed it...
The Login Flow
The new login flow is now live! Here's what it looks like since October 28th.
Standard Login Flow:
Guest Login / Session ID Login: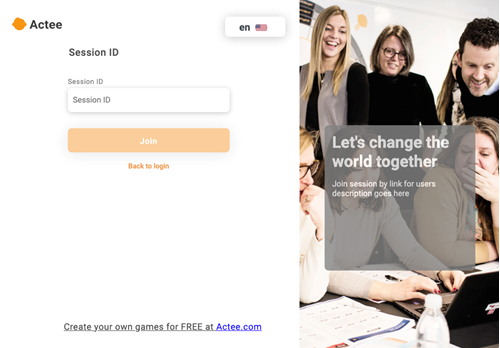 The Theory Changes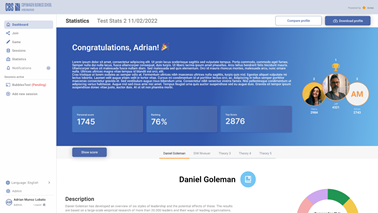 You will, once the new updates are launched, find it incredibly easy to form an overview of your results. 
At the very top, you will find all the ranking score data that you might need or find interesting. 
Scrolling down will provide you with positive and negative theory feedback connected to your choices throughout the game.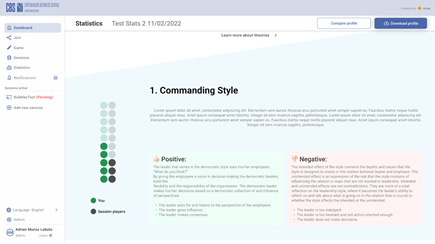 Compare & Download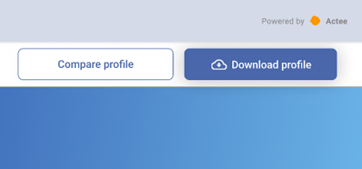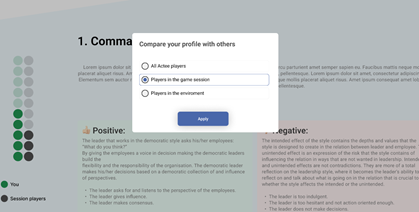 Comparing and downloading your personal profile is now located in an unmissable spot - it has never been easier!
On the left you will see two new bars - these are for comparing with another player or team. 
Furthermore, there are changes in the login flow and white label
More information will come on this when the updates are a little closer.
Stay Updated Through Our Newsletter