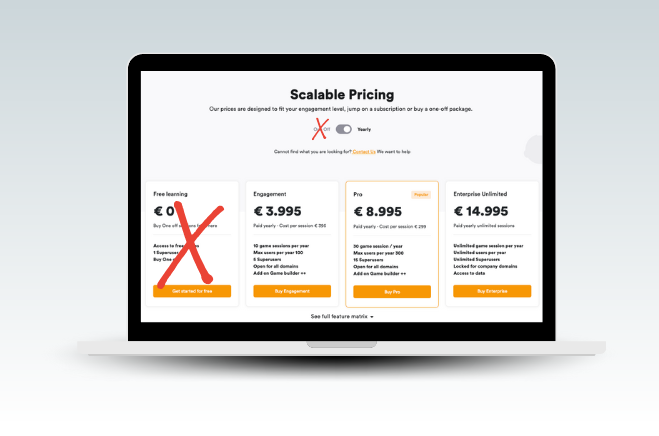 Actee highly values our consultant clients and their contribution to creating positive change in the world using games. We recognise the importance of their network and the impact they are making, and we are committed to supporting them in their mission.
Our decision to remove one-off packages and create more business opportunities for our consultant clients is a testament to this commitment. We believe that by strengthening our network and providing the necessary resources and tools, we can collectively make a greater impact on the world.
The removal of the opportunity to get one-offs aims to create more business opportunities for our consultant clients and increase activity in using games as a tool for driving positive change.
By removing the one-off packages, we are directing potential clients towards our consultant clients who have an Actee subscription. This will help to support our consultant clients and enable them to create more business opportunities, while also ensuring that new clients have access to the full range of Actee's features and benefits. We believe that this will create a more robust and effective network of professionals working together to drive positive change using games.
If you have any questions or concerns, please contact us.