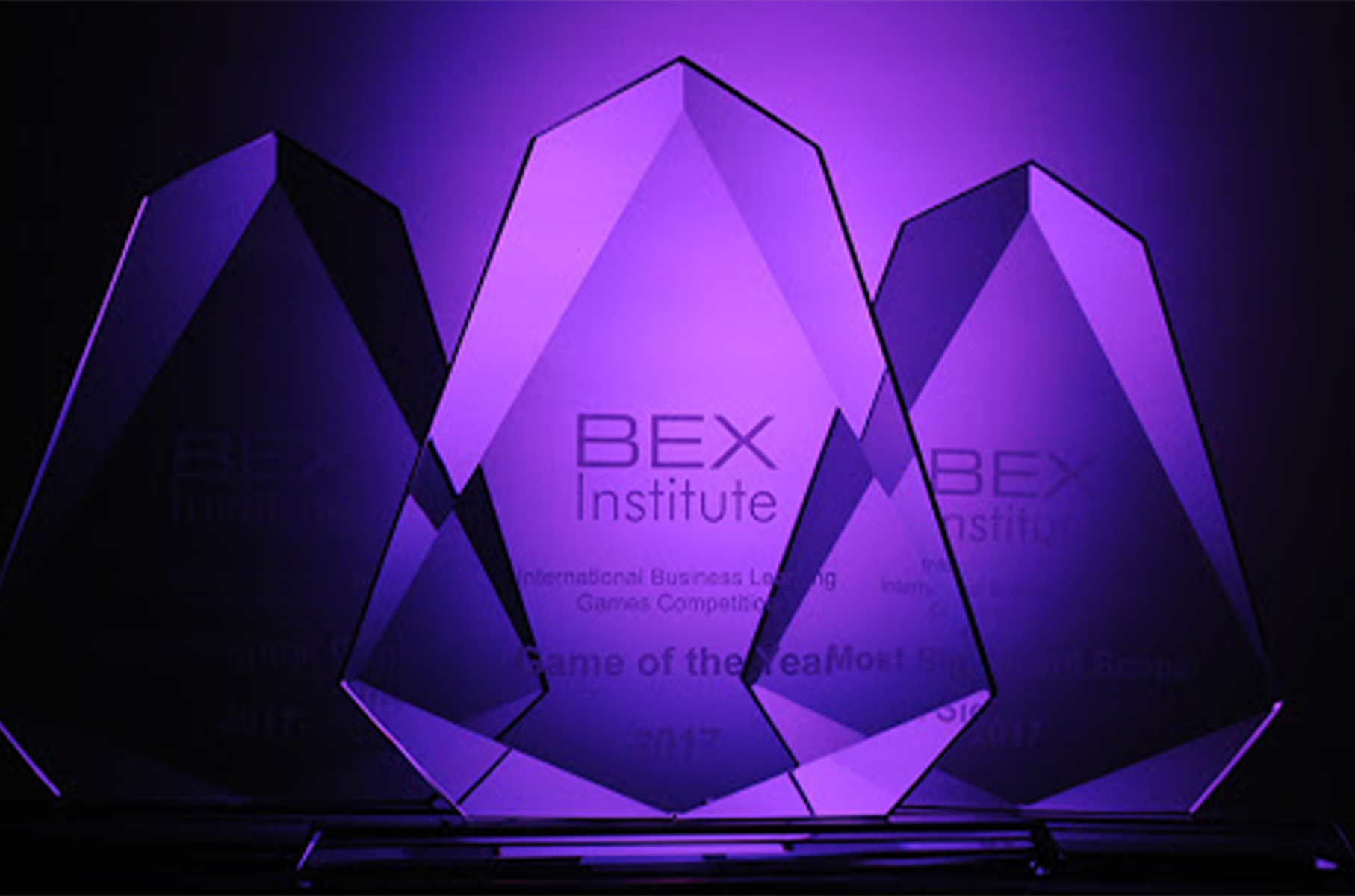 Winner Of The 'Most Ambitious Game' Award
The International Business Learning Games Competition states about themselves that they created the competition to encourage the use of new, innovative approaches to professional development by promoting the use of Learning Games as educational technology. It recognizes achievements and acknowledges the best games in the field from around the globe, inspiring the development of new innovative learning games for business.
Winner Of The Award - Most Ambitious Game
This matches well with our ambition for our Cycle games and learning tools on our and digital learning hub. The ActeeLeadership games are used by businesses across sectors and countries to creates leadership development through engaging, realistic and theoretically founded scenarios. Leaders are trained to broaden their repertoire as decision-makers and the games make them reflect about their own style as a leader, they can discuss their results with colleagues, and they can set goals for where they want to take their leadership and take action in their work-life.
In Actee, we are really proud to have won the title of 'The Most Ambitious Game of the Year' award for one of our main learning game concepts. The award was one of three given out at the International Business Learning Games Competition and Actee was part of a strong field of 12 finalists from across the world.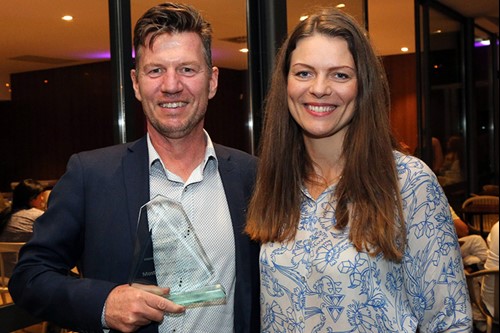 CEO Leif Sørensen and Communications & Development Manager Maja Spangsberg Krogstrup with the award
An Example Of An Actee Cycle Game
An example of an Actee Cycle game is called 'The New Leader' and the challenge you need to take on is that you have just been offered a management position in the department where you started as a trainee. The department is experiencing some hard and turbulent times, and its former leader wasn't a clear leadership figure and failed to deliver satisfactory financial results. Your job is to rectify this negative trend and achieve good financial results, while at the same time you make your mark as a leader.
When you enter the game, you are faced with multiple-choice, which draws on Daniels Goleman's 8 leadership style. At the end of the game, you are presented with a personal leadership profile based on your game choices as part of our DataModule.
See all of our learning games here.