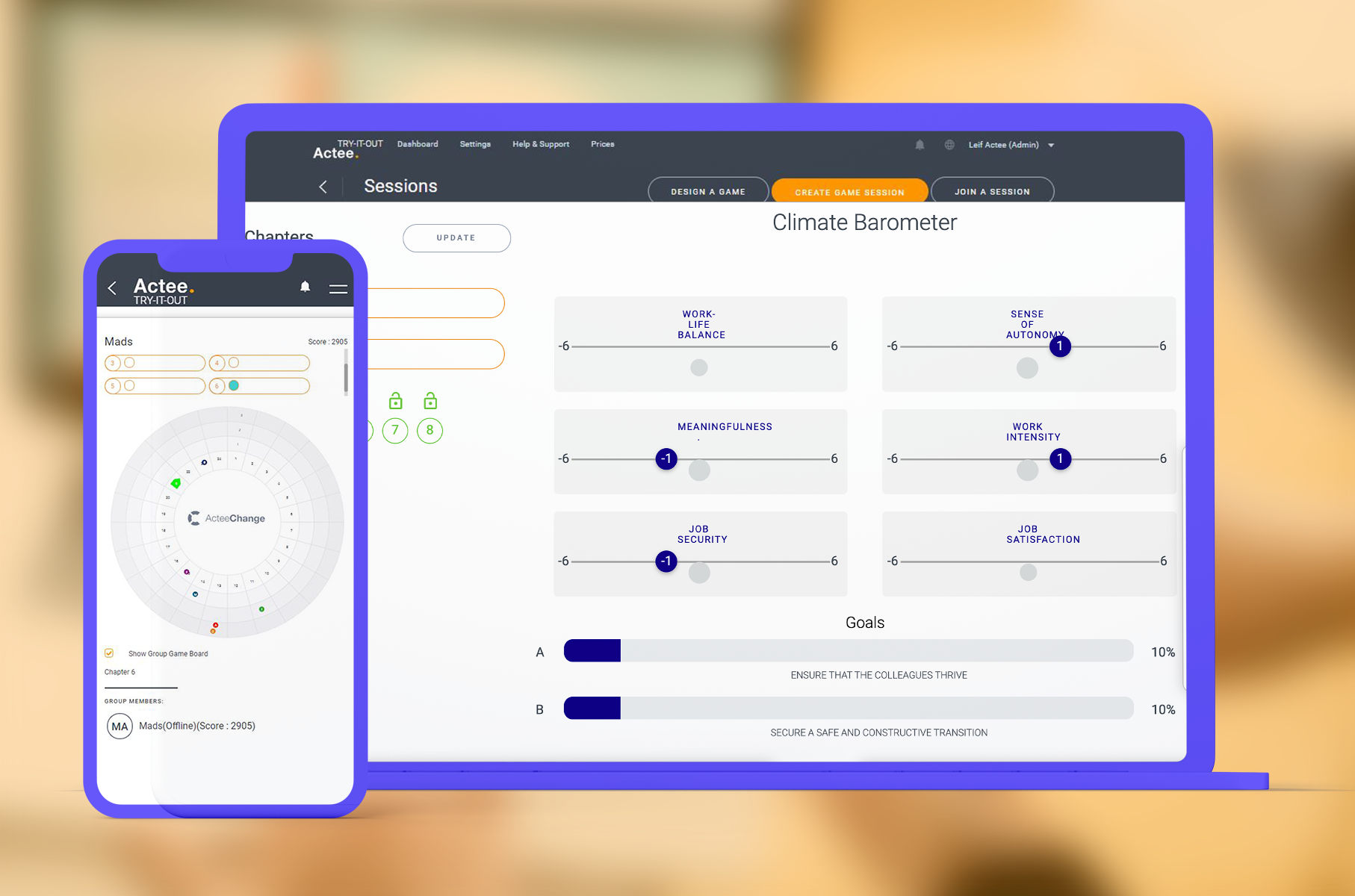 The Session Builder
Session Creator
Create engaging sessions for others in the Session Creator.
Use the SessionBuilder to create sessions containing Actee games and tools, which fit the needs of the specific group of participants.
You create groups, the number of participants, start and end date, and add the number of licenses you need for the session. You need an active subscription, so to create sessions, go to the subscription page to get started.
Session List
Keep track of your previous sessions in the Session List
SessionList is where you get an overview of all the sessions you have created and you can edit or delete them.
Session View
Enhance group discussions with Session View
SessionView is your digital edition of the floorboard. Here you can follow your session in real-time or review it afterwards.
It gives you the opportunity to facilitate online, or you can use it just like you use the floorboard and gather the participants around to discuss their positions on the board, look at the amount of time they have to spend and compare their scores.