Team Challenge
The Team Challenge is the best way to play and facilitate Actee games. In this Game Mode, you and your participants must be divided into groups of typically 4-5 people. Throughout the game, participants must first make individual choices and then turn their attention towards the other group members and find the choice they can agree on to the largest extent.
This way of playing takes a little longer than the others but makes up for it by providing invaluable learning for the participants. The exercise of picking an individual choice and then argue as to why this is the better choice adds another layer to what participants learn from the game. Personal experience is allowed to enter the game this way, which helps in the exchange of knowledge and information.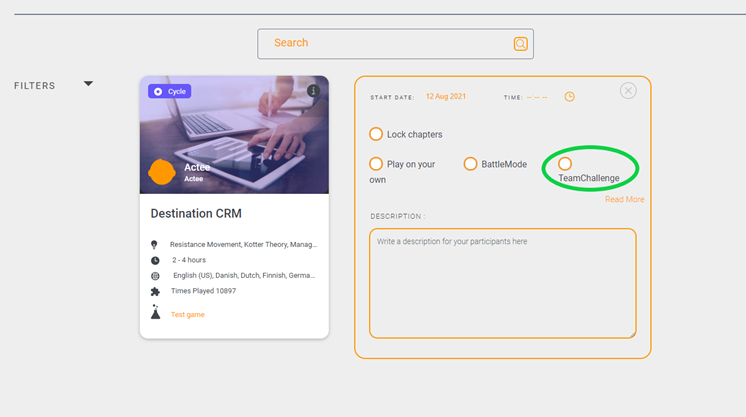 Here is a video on the Team challenge 
Go and check the article Step guide - TeamChallenge game dynamic to learn more about this mode.