How can I use the Host View?
Use the Host View is made to review the status of your game session and users which also project virtual game board.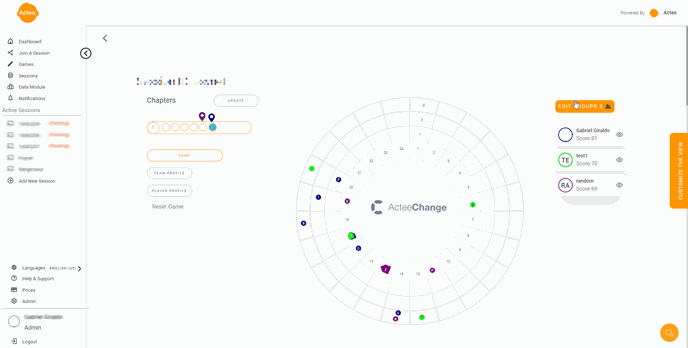 The Host View is a useful tool for facilitators to keep track of the status of the game in Group View (Position of participants in a group). Click Single Player or TeamChallenge depending on the game setup you have used.
In Host View you can check up on:
Available seats in the session.
Session participants.
Consultants are attached to the session.
The number of groups.
Total accesses.
Accesses used and remaining.
Furthermore, you can keep track of participants attached to a session:
Name of the participants.
Email address of the participants.
The group they are in.
If they have status as consultant or user.
Their last login time.
If you need to see a complete list of all your sessions, check out the session list.