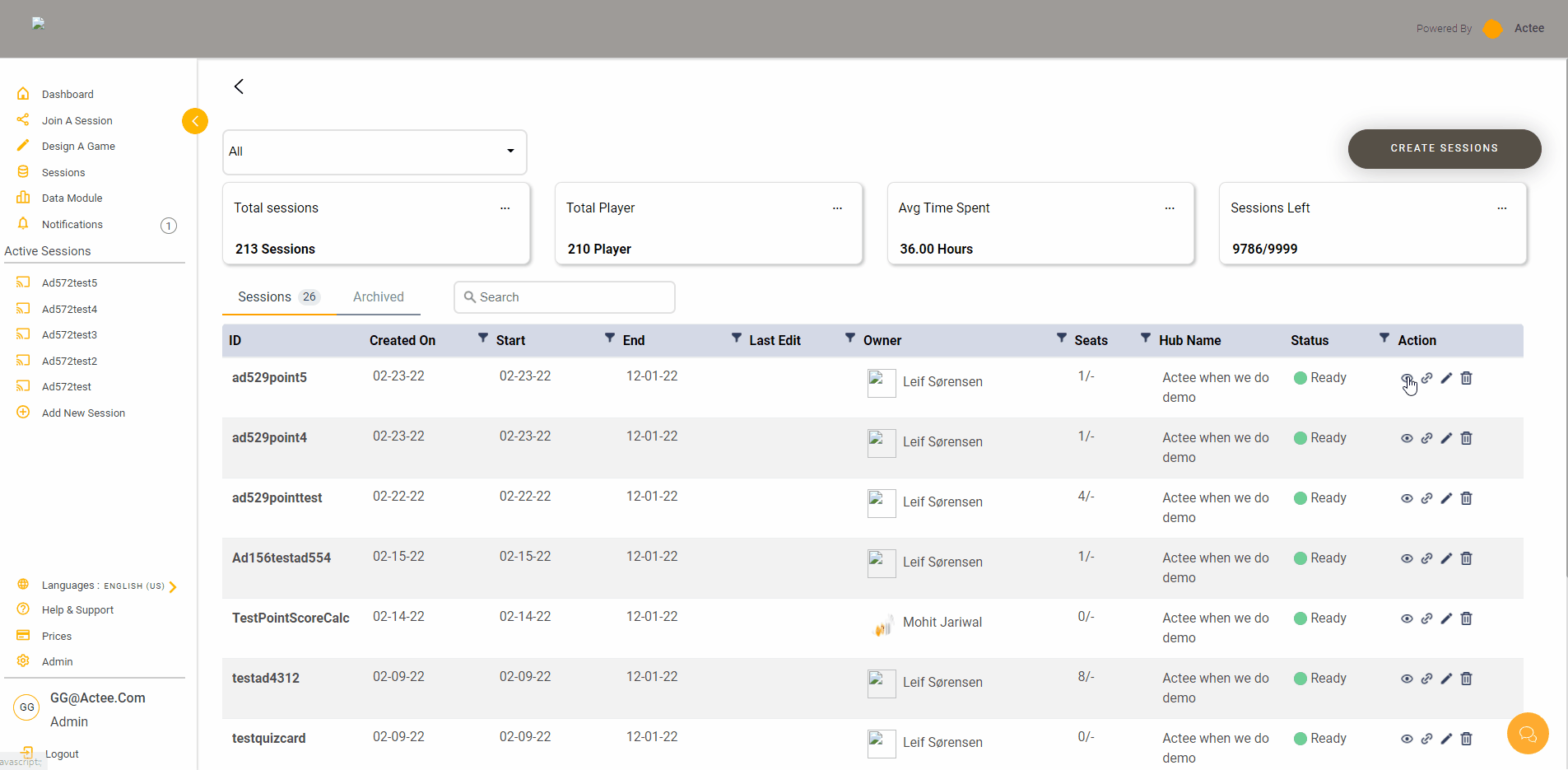 Changes in Session List
We have gone live with some changes this weekend as the new point system read more about this here
We have updated the session list as well. (See more about the new design below).
Here is a list of what you can see on the top of the session list. All numbers are related to the current subscription period. We hope to give you an overview of the activity you have on your subscription.
1. Total of sessions: The total amount of sessions created by superusers on the sub. 
2. Total of Players: The total amount of players inside the sessions.
3. Avg Time Spent: Average time Spent in each session.
4. Session Left: The total amount of sessions the environment has until the next renewal.
5. Seats: The number of seats used compared with the total of seats for the specific session.
Beside the top view statistics, we have added some new actions you can make directly from the session list. The same actions will be part of the new dashboard we are designing as you read this.    
New actions
 Search filters added: 
-By dates (Start date and End date)
-Owner (The super user who created the session)
-Seats (number of licenses or seats used compared with the number available)
-Status (The status of the session: ready, unready or completed)
Action buttons:
- Host View

to go to see the results and profiles of players in your session. 
- Share Session

via link to share in meetings, mails or other communications platforms you use.
- Edit               

if you need to change anything in your session. 
- Delete          

remove it from your list. 
We hope you like it as much as we at Actee.
Keep an eye on the new dashboard update coming soon.
Actee